Plugins and native apps

Icons8
1M+ icons, illustrations, and photos right in Figma
Forget about graphic stocks. Huge sets of consistent graphics at your fingertips!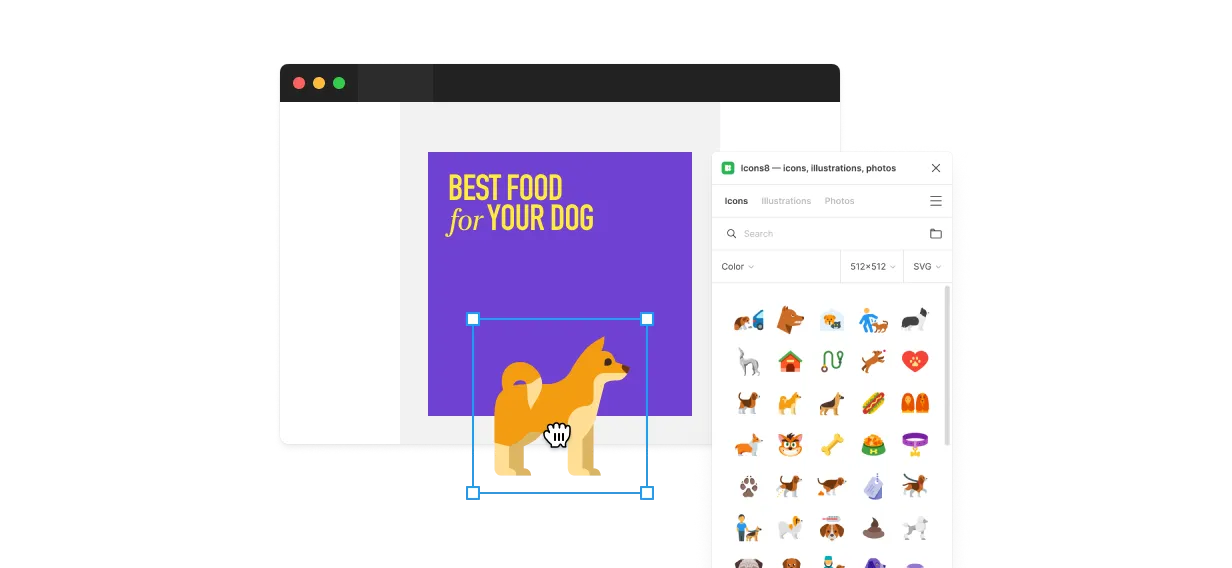 Steez
New
Let AI replace old and ugly icons with fresh and shiny ones
Simply select any icon on your design in Figma, and Steez will show you nice icons to replace it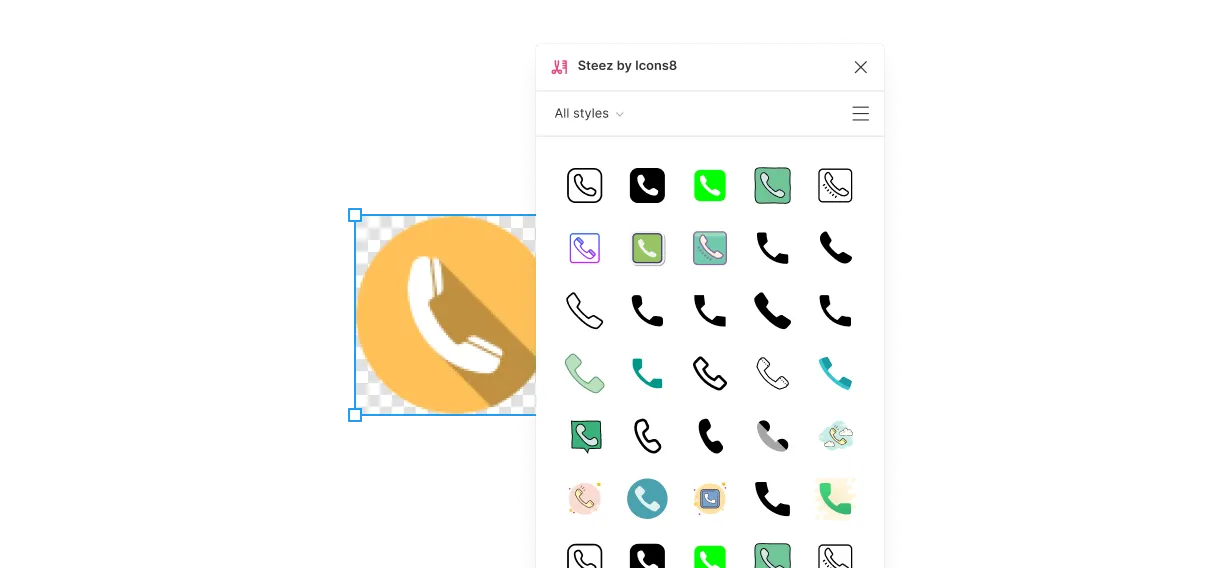 Material design icons
The largest pack of Material Design Icons
2.5K Google icons. 28K icons by Icons8 to cover the areas where Google failed. Made strictly according to the guidelines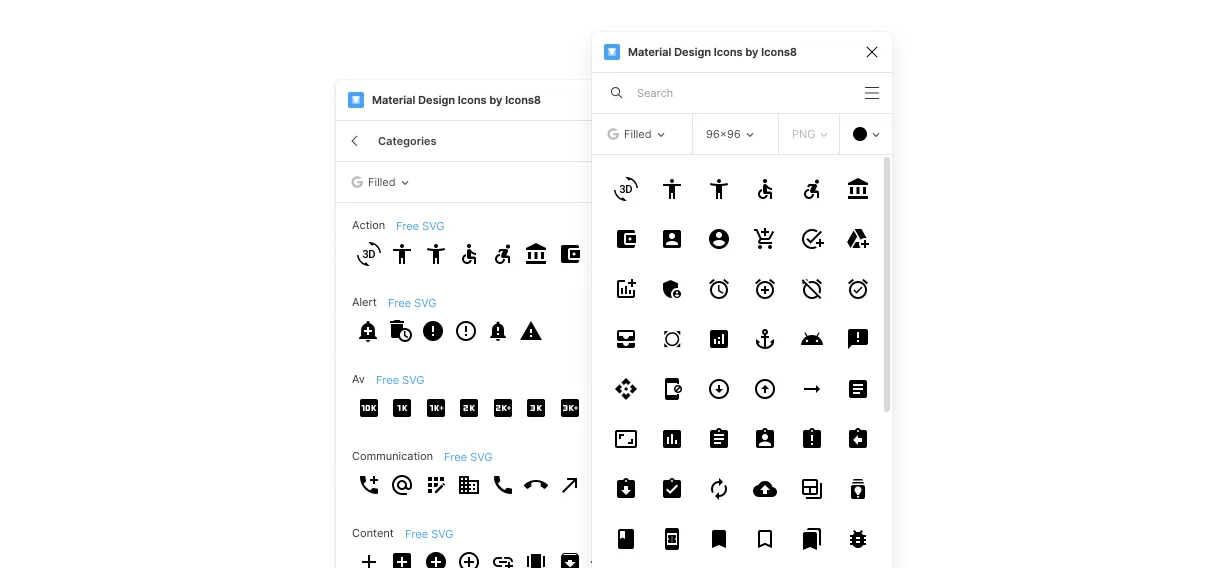 Background remover
Free
Add that missing button to Figma: Remove Background
Remove background from one or many images at once for free!